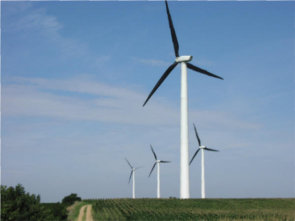 MOTOR DESIGN & MANUFACTURING
Between 1986 and 1997 our shop was part of the Reliance Company and functioned as a manufacturing plant, building thousands of Lee-Norse mining industry electric motors. That task involved not just assembly but the entire manufacturing process that turned engineering drawings into finished motors.
Later, Allegheny Manufacturing and Electrical Services was chosen by Zond Energy to redesign, build and repair Louis Allis generators that are used in Zond's wind turbines.
This extensive design and manufacturing contracts have given our workforce a tremendous amount of experience in those areas. If your company has a design or manufacturing project, click here to contact one of our sales engineers or call 888-423-AMES (2637).
Mechanical Services

Machining
Welding
Balancing
Metal Spraying
Gear Box & Bearing Repair
Hydraulic Press Work
Electroplating
Centrifugal Blowers